Article 16 of the Irish Constitution guarantees that the total number of members of Dáil Éireann shall not be fixed at less than one member for each thirty thousand of the population, or at more than one member for each twenty thousand of the population.
Given the recent census and the documented increase in the Irish population, this means that we will soon have more TDs to cover the increase in workload caused by more people.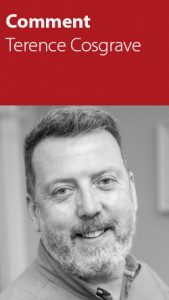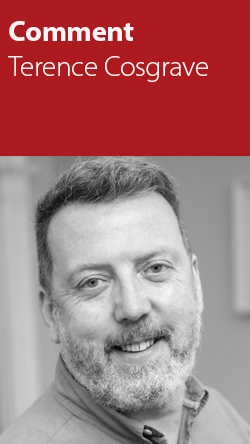 The most basic and fundamental law of the country entitles us to a fixed number of clowns like the Healy-Raes, but there is nothing to ensure that we have enough Noel Brownes, Mike Ryans or, dare I say it, Leo Varadkars.
Yet the increase in Dáil deputies is instructive. It was understood by De Valera that government and services were not a fixed matter for all time, and that changes would need to be made, depending on changes in the size of the population.
Now, I don't doubt that TDs have some use, and I don't doubt that some of them are somewhat useful in certain situations, but in the area of medicine – with the exception of a few like Varadkar, they are useless.
And yet, we are guaranteed to have a certain number – commensurate with the population. Many, many Irish people would say that we already have way too many politicians – drawing wages and expenses and hiring family members – to keep us going. The idea of needing more TDs every time the population goes up is ridiculous. We already have way more parliamentary representatives per head than other countries. Consider the UK. They have a population of 67 million and 650 MPs in Westminster. That's a ratio of one MP for every 103,076 people. Our ratio is four or five times that number. If we used the UK ratio we'd have about 50 TDs, which would be more than enough.
Now, it's perfectly reasonable to expect Irish politicians to feather their own nests by making sure there are always plenty of jobs for their colleagues. But what is striking about this insistence on a proportion of TDs relative to the population is that there is no clause in the Constitution that allocates a certain number of doctors, nurses, paramedics, hospitals, ambulances or healthcare for its citizens. And that's perhaps somewhat understandable. It would be an almost impossible task to decide how much healthcare any group or person needs. The person doling out the money would almost certainly disagree with the person receiving the treatment.
But there isn't even a guarantee of a minimum level of healthcare. You're guaranteed the right to life, but only if you can keep yourself alive by your own means. Then you get to enjoy the right.
This is all very jolly – and slanging off what is mediocre and corrupt in Irish public life is indeed and pleasant way to spend the afternoon, but there's a disaster/catastrophe coming down the line and we have no time for such shenanigans.
Hospitals are full to bursting…and we're in June. There are black spots around the country where there is no GP, and one is unlikely to be appointed for many years, if ever. We are short 1,600 hospital consultants. If we include consultant psychiatrists (and I certainly do) then the number is 2,000. We need thousands of more nurses which we are not going to get.
But we'll have some more TDs immediately. It's the law.
We have grasshopper government (©Terence Cosgrave 2022) when we need them to be ants. Remember the ant stored up food for winter and when it came, he had enough to feed himself but didn't have enough to feed the grasshopper who had idled all summer and hadn't prepared for Winter. And by then, it was too late then to store up food.
We will have a hospital and health crisis this winter. That's guaranteed. The only question is how bad it will be. If Covid continues to make a return, we could be in big trouble. And what is the government's response?
I recently watched Eamonn Ryan being interviewed on TV. He was asked about refugees from the Ukraine. The interviewer wanted to know if there was a point at which we would limit the number of people coming here. All he got back was more guff about the need to support people fleeing war etc. – a fair point – but not an answer. The real answer is that we have no limit, no strategy, no plan.
Since our island neighbour has abdicated its humanitarian responsibilities, we may see an increase (note: not a 'rush' a 'flood' or 'deluge') in asylum seekers coming here. We're already seeing it. And it will take years to (horrible word) 'process' these people to determine if they really are seeking escape from tyranny, rape, murder and war, or merely a better place to live. We can hardly leave them without medical care – even if we deny them pretty much everything else in life in Direct Provision.
And where are all the healthcare staff going to come from?
There is anger now at the waiting endured by people in Emergency Rooms and on waiting lists around the country. We can't wait until the winter to come up with a plan in response to the looming crisis: we can see this crisis coming and it's time to act. Now.
We have a cost-of-living crisis well under way and also getting worse. FEMPI has gone, but in many areas of the health service – particularly nursing – the pay does not reflect either the workload, the stresses, or what the equivalent skills would earn in another field. Neither do they compete with positions abroad.
In short, we have massively under-invested in the health service and we have gotten away with it – even through a pandemic, but our luck may be about to run out.
We need some major investment now in the health service to ensure it is capable to managing the run on services which will almost certainly happen this winter. For many people, they will short on fuel, on basic foods, and on services. It will be hard winter. Health problems are likely to increase because of fuel costs, inflation, increased numbers of people and the simple pressures of life which may get much worse. Rationing of fuel has not been ruled out.
I warned you about Putin last September. It was obvious then that he was an evil man and that he wouldn't be contained in Russia. You don't have to be a seer or psychic to predict the chaos of the coming Winter. Nor to predict the replies of the TDs who will say then that they didn't see it coming.
You have much to learn, grasshopper.