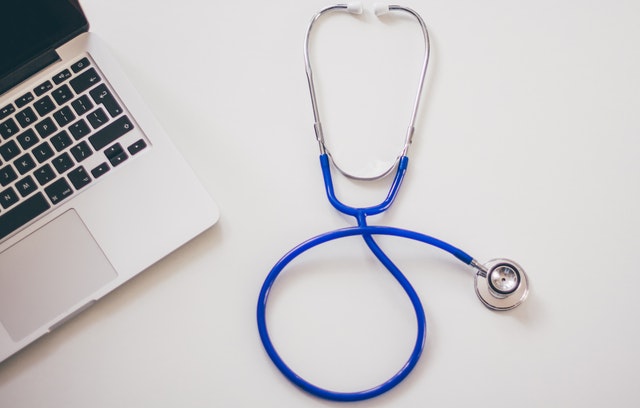 Are you looking for a way to build a successful career in healthcare? There is a tremendous demand for a wide variety of positions in the medical field, and you have an opportunity to not only build a fruitful career but also to help a lot of people along the way. If you want to compete for the best jobs available, you need to stay on top of the latest trends in healthcare. What are a few of the biggest trends you need to keep in mind? Take a look at a few key points below, and consider going back to school to earn another set of credentials that can help you compete for some of the best jobs available.
1. Virtual Medicine Is Here To Stay
One of the biggest trends you might have noticed recently is the growth of telehealth. This is something that became very popular during the coronavirus pandemic, and it is only going to become more popular in the future. A lot of patients love telehealth because they can see a doctor without having to drive a long distance or take time off of work. They also like telehealth because they can talk to a doctor without having to expose themselves to people they do not know. Expect telehealth to continue to expand during the next few years.
2. The Growth of Big Data in Medicine
Another major trend in the medical field is the growth of big data. Big data is something that has been a major deal in the business world for a long time, and now it is becoming a big deal in medicine as well. There are a few ways that this might rise to the surface. For example, a doctor might give a patient a wearable device that they can take home. Then, the doctor can look at vital sign trends to make decisions regarding patient care instead of simply having to make snap decisions based on the set of vitals taken in the office. There will be a lot of demand for people who can interpret this information quickly, and that is where a strong health information management degree can be helpful.
3. Cost Transparency Is a Major Issue
In addition, a lot of hospitals are facing major pushes to increase transparency in medical costs. There are a lot of factors that play a role in the cost of a procedure, and many patients are surprised by just how expensive a visit to the doctor can be. While hospitals are taking steps to increase cost transparency, this is something that has not yet appeased patients or the government. It will be interesting to see what other steps hospitals take to make their costs more transparent, and improving cost transparency could improve the faith that patients have in the system.
4. Effective Utilization of Resources
An effective utilization of resources has been a hot topic, particularly during the coronavirus pandemic. One of the reasons why costs have ballooned out of control is that hospitals are not always using their resources wisely. Doing every test on every patient is not always the best way to take care of them. So, how do hospitals decide which tests they want to run in certain situations? There are plenty of schools of thought on this topic, and the answer to this question is something that will be debated for the foreseeable future.
5. Patient Autonomy Is a Major Push
Finally, patient autonomy is also a major trend that has been growing in the healthcare field during the past few years. Patients want to have more control over the decisions that are made regarding their own health; however, it can be difficult to teach patients everything they need to know to make a difficult decision about what to do regarding their health. People who want to make a difference in the medical field need to think about ways they can educate patients on some of the biggest issues facing their own personal health. That way, patients and their families will be equipped with the information they need to decide what is best for their medical future.
Stay On Top of the Latest Trends
In the end, these are just a few of the biggest trends taking place in the healthcare field. This is a field that is changing quickly, and it is important for you to change with it if you want to compete for the best jobs. If you want to further your career, you should consider going back to school. That way, you can learn about some of the best future developments, and you can show future employers what you can do to help them take better care of their patients. Think about taking a closer look at some of the programs in your field.
Photo by Negative Space from Pexels
---
The editorial staff of Medical News Bulletin had no role in the preparation of this post. The views and opinions expressed in this sponsored post are those of the advertiser and do not reflect those of Medical News Bulletin. Medical News Bulletin does not accept liability for any loss or damages caused by the use of any products or services, nor do we endorse any products, services, or links in our Sponsored Articles.