If you've ever seen the movie The Great Gatsby, then you know a little bit about preppy mens style. This look is classic and timeless, and it's perfect for men who want to look polished and put together.
Preppy style is all about looking neat and tidy, with clean lines and simple silhouettes. In this article, we'll discuss what preppy style means, what brands are preppy, and what clothes you need to buy to achieve the look. So if you're ready to learn how to be preppy, keep reading!
What Is Preppy Men's Style?
Preppy style is a classic, sophisticated look that has been popular for centuries. The word "preppy" actually comes from the prep school culture in the United States. Prep schools are private schools that are usually quite exclusive and expensive. And the preppy style is a reflection of that privileged background.
However, preppy style is not just for the rich and famous! Anyone can wear preppy clothes and look great in them. It's all about classic, traditional clothing items that are well-made and look effortless.
Think blazers, button-down shirts, khaki pants, and loafers. Basically, anything you would see someone wearing to a country club or yacht party.
"The Official Preppy Handbook" by Lisa Birnbach was first published in 1980, and it quickly became a bestseller. The book is a tongue-in-cheek guide to preppy culture, and it offers readers a glimpse into the privileged world of the American upper class. Birnbach covers everything from clothing and etiquette to sports and social customs. While this essential preppy style guide is full of stereotypes, it also contains a healthy dose of humor and self-deprecation.
Preppy style has seen a resurgence in recent years, due to the popularity of TV shows like Gossip Girl. Characters such as Chuck Bass and Nate Archibald rocked the preppy look.
Men's Preppy Style Tips
The first thing you need to know about preppy style is that it's about looking clean and put together. This means choosing clothes that are wrinkle-free and well-tailored, and avoiding anything that looks too sloppy or casual.
Preppy brands like Ralph Lauren and J.Crew are all about classic styles and quality craftsmanship. When you're shopping for preppy clothes, look for items that are made from natural fabrics like cotton and linen. And don't forget the details – preppy style is all about the little things, so make sure your clothes are well-fitting and have nice finishing touches like buttons and stitching.
So how can you wear preppy clothing yourself? The key is to not take it too seriously.
Preppy clothes should look effortless and relaxed, like you just threw them on without giving it much thought. And don't be afraid to add your own personal touches! A preppy outfit can easily be modernized with the right accessories or styling choices. Add a panama hat in Summer and a tweed wool cap in Winter and you're good to go!
Preppy Men's Clothing Essentials
Now that you know a bit about preppy style, it's time to start shopping for the clothes you need to achieve the look. Here are some essential preppy items every man should have in his wardrobe:
A tailored blazer or sport coat. Preppy style is all about looking polished and put-together, so a well-fitting blazer is a must. Look for a classic style in a solid color, and make sure it's tailored to your specific body type. A navy blazer with or without gold buttons will match with many different colorways.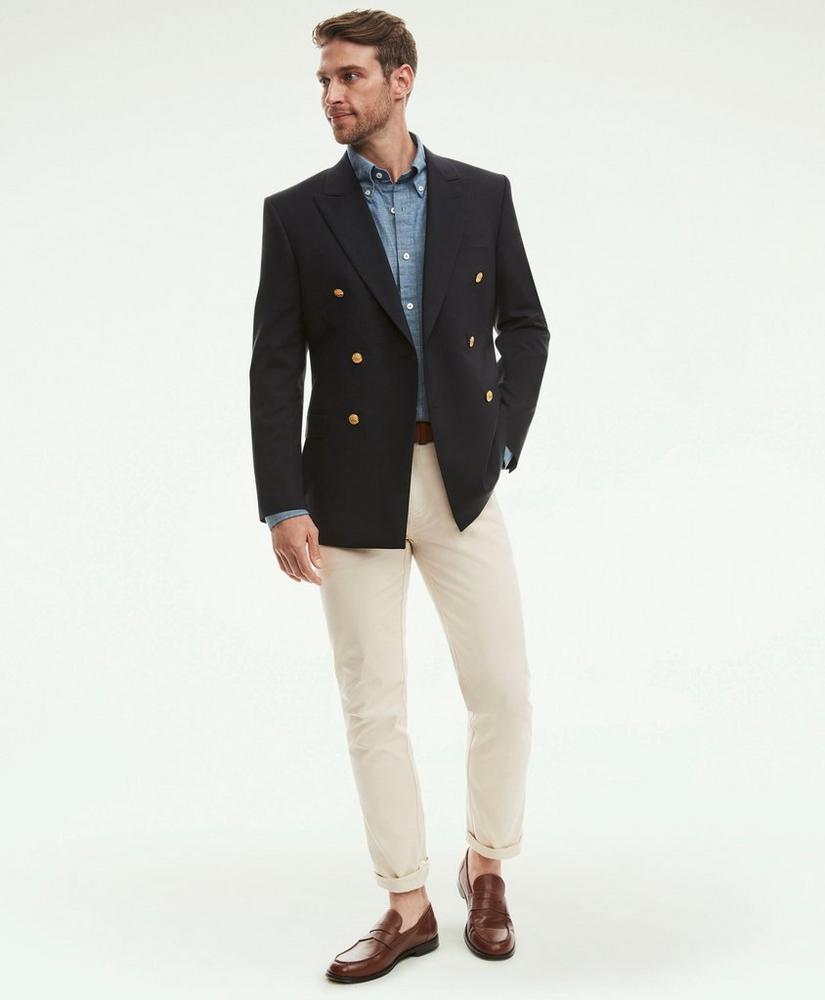 A trench coat. The trench coat is a timeless classic that is often seen in neutral colors such as tan, black, or navy, Traditionally made from waterproof wool or cotton, the trench coat is designed to protect from both rain and wind.
The trench coat typically features a double-breasted silhouette with belted waist and flap pockets. It adds a touch of class to any outfit. For Winter, a wool peacoat or duffle coat will keep you warm in style.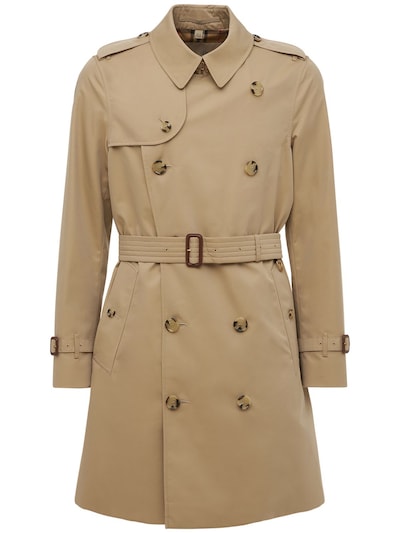 A button-down shirt. Whether you choose striped, plaid, or solid, a button-down shirt is a preppy essential. Look for shirts made from natural fabrics like cotton or linen, and avoid anything with too much embellishment. An Oxford shirt will hold its shape well thanks to the thick fabric.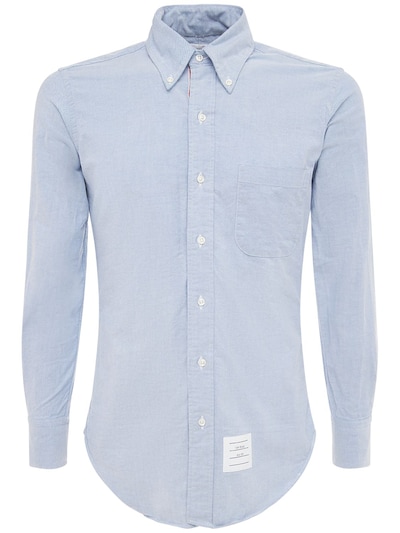 A polo shirt. The polo shirt is a preppy staple. It's a collared shirt with short sleeves, usually made of cotton or a cotton blend. Polo shirts can be worn tucked in or untucked, making them versatile and easy to style.
They can be dressed up with a blazer for work or pair nicely with jeans for a more relaxed look. A cashmere polo shirt is an investment purchase that will look good for years to come.
A rugby shirt. The rugby shirt is a preppy clothing item that has been around for many years. It was originally worn by rugby players, but it has also become a popular choice for casual wear. Rugby shirts are made from a heavy cotton fabric and feature a button-down collar, two-button placket, and rugby stripe design.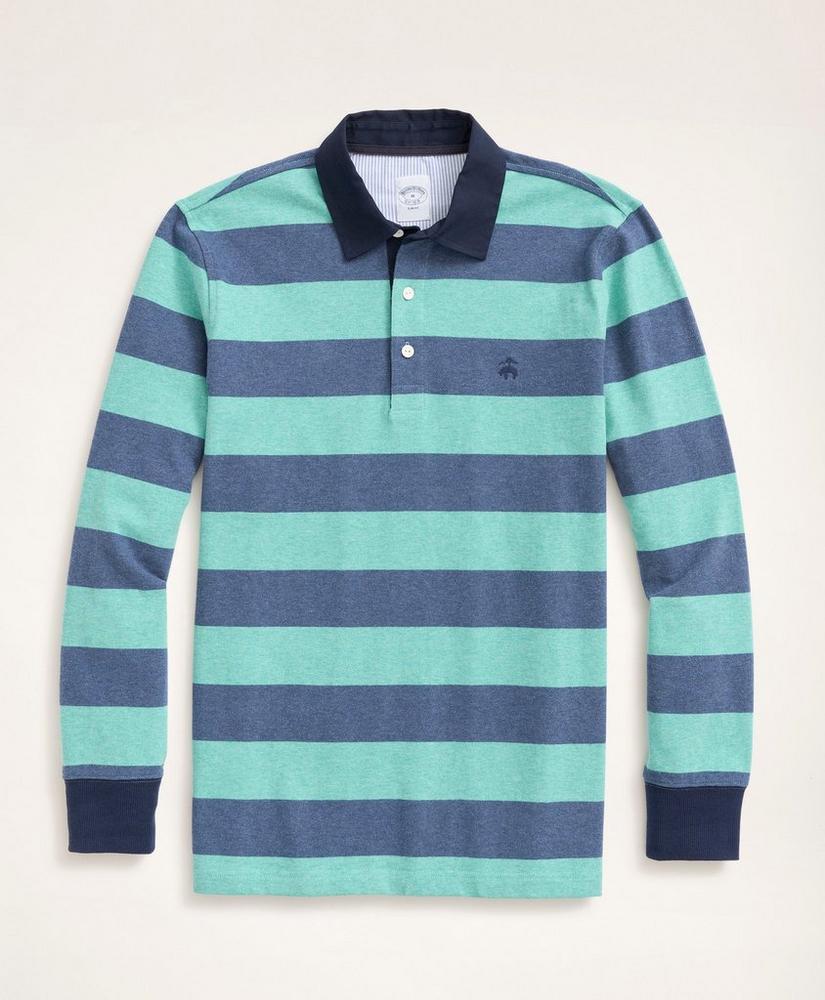 Khaki pants or a pair of chinos. Khakis are a preppy staple, and they should be a staple in your wardrobe as well. Choose a classic straight-leg or slim-fit style in a neutral color, and make sure they're tailored to your specific body type.
Chinos are generally made from a more lightweight fabric than khaki pants and are dressier. These days, you can get stretch fabric chinos for extra comfort.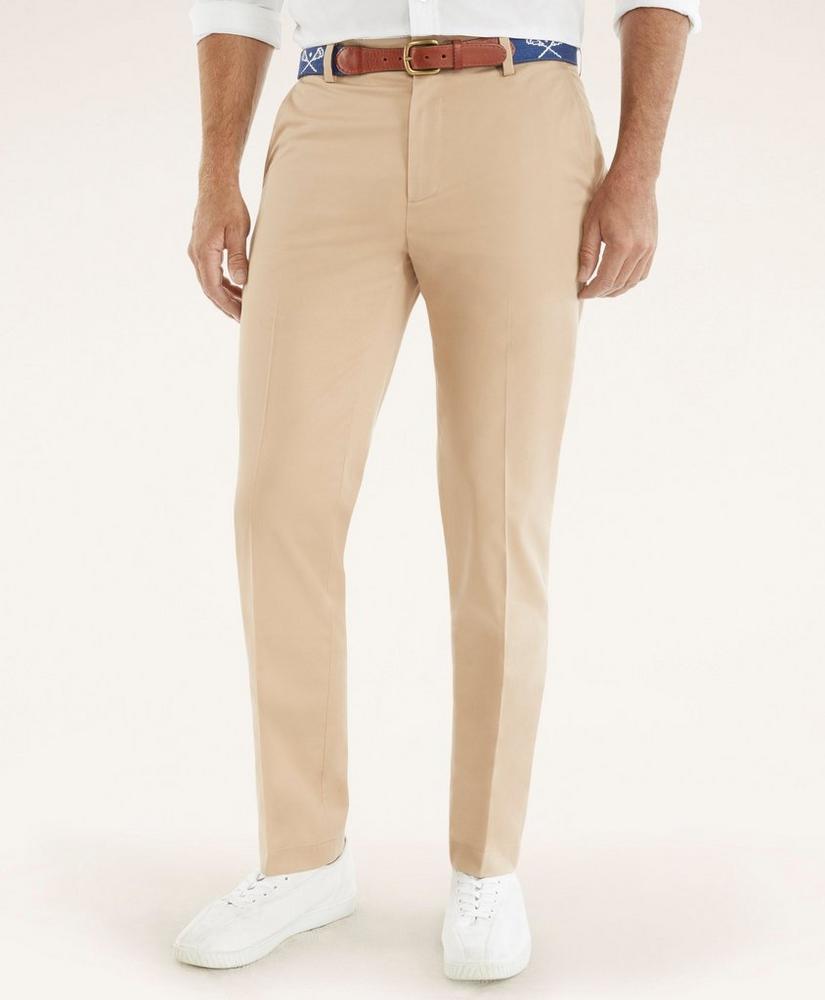 A cashmere sweater. This is the perfect way to stay warm and look preppy at the same time. Choose a classic style such as a crew or V-neck sweater in a solid color, and make sure it fits well.
A cable knit sweater. Also known as a cricket sweater or tennis sweater, this is a staple of preppy style. Typically made from wool or cotton, the cricket sweater is characterized by its thick, textured fabric and cable knit pattern.
Originally designed for cricket and tennis players, these sweaters soon became popular among Ivy League students and other members of the preppy subculture. They are often worn with khaki pants or chinos.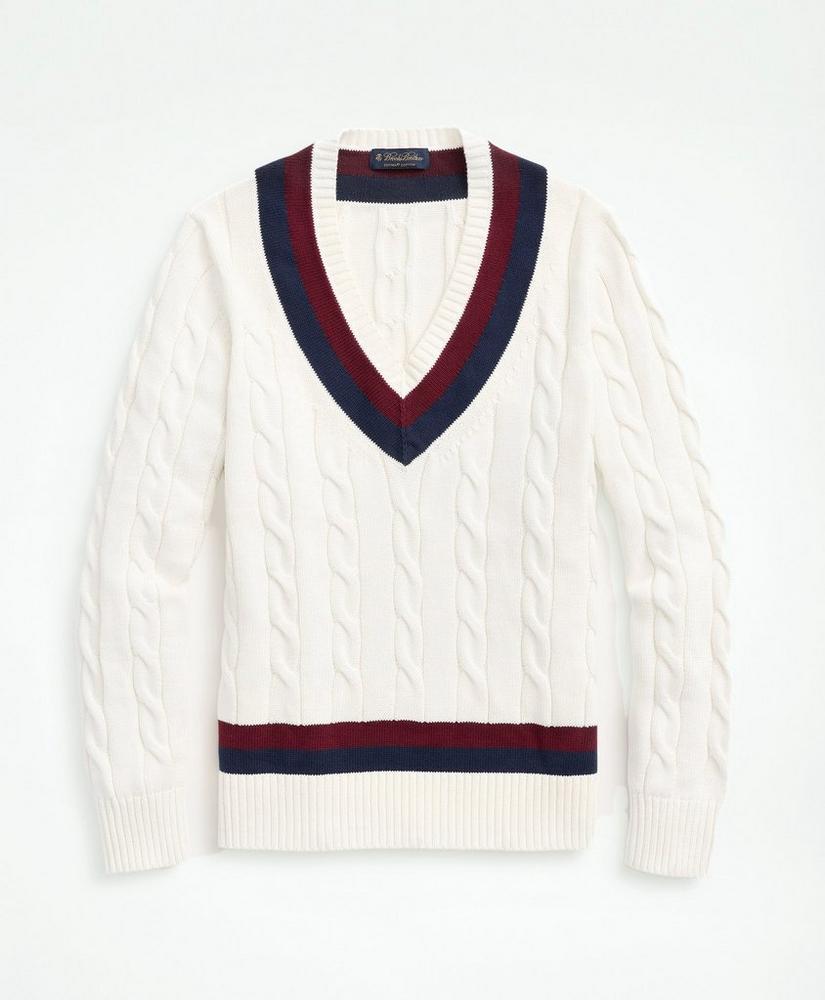 A pair of penny loafers. No preppy outfit is complete without a pair of classic loafers. Look for a leather or suede style in a neutral color, and make sure they're comfortable enough to wear all day.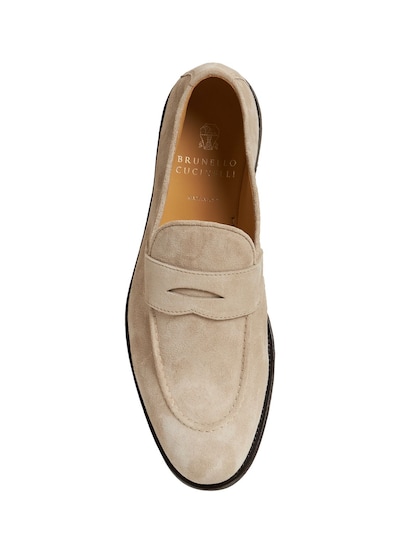 Boat shoes. For messing about in boats or simply relaxing at the weekend, boat shoes are effortlessly elegant.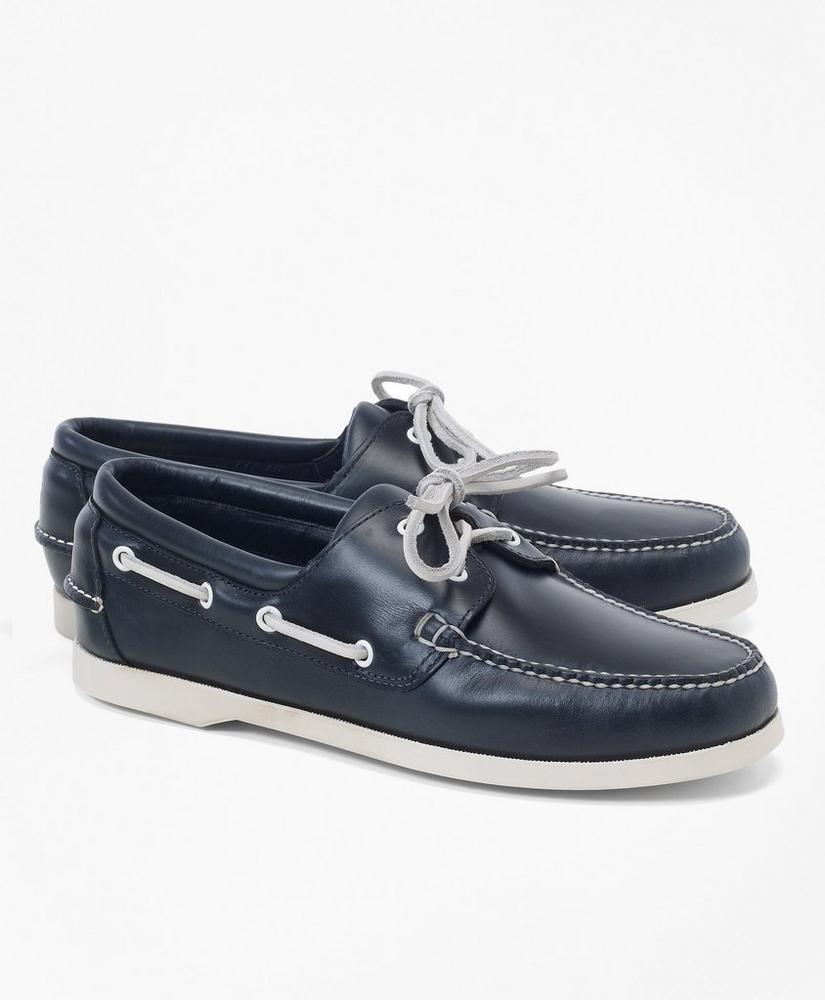 A bow tie. While bow ties come in many different colors and patterns, the most classic bow tie is the navy blue striped variety. This bow tie is perfect for summer occasions, and can be dressed up or down depending on the occasion.
For a more formal look, pair the bow tie with a white dress shirt and black tuxedo. For a more casual look, pair the bow tie with a light blue dress shirt and khakis.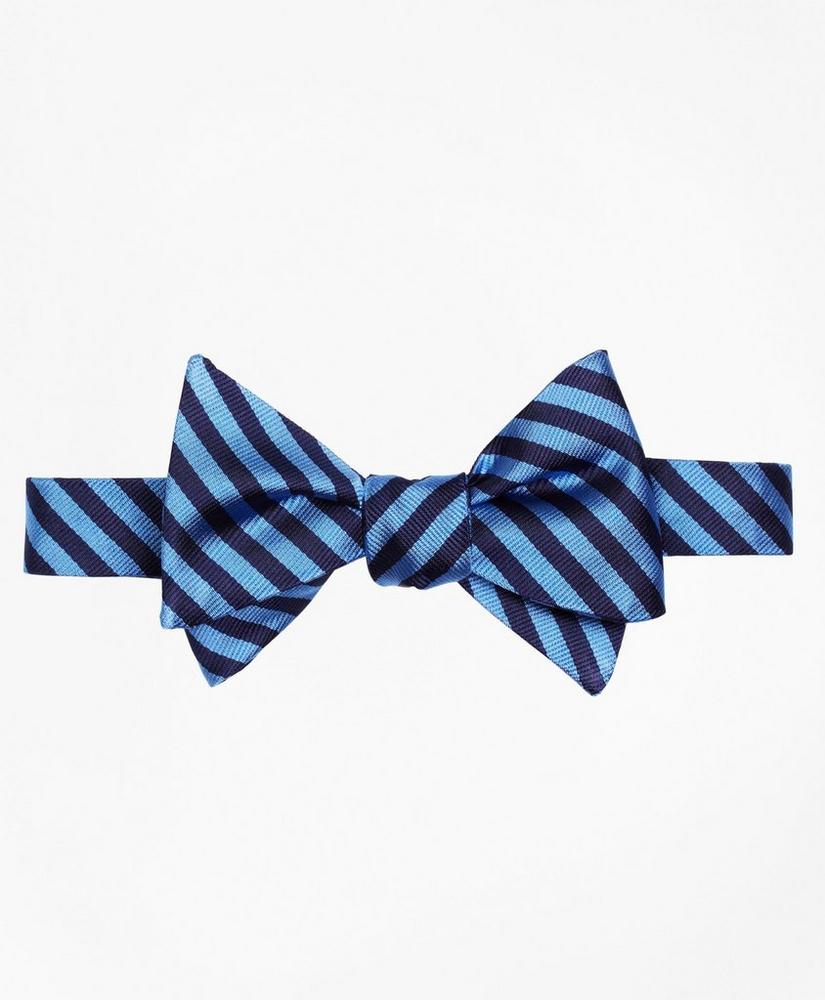 Preppy Men's Brands
Each of these brands has a unique style that will set you apart from the rest. Whether you're looking for a classic preppy look or something more modern, these brands have you covered. So, without further ado, let's get started!
Tommy Hilfiger is a preppy classic. The brand's style is all about clean lines and traditional colors. If you're looking for a timeless preppy look, Tommy Hilfiger is the way to go.
J. Press is another great option for those seeking a classic preppy style. Founded in 1902, J. Press is one of the oldest preppy brands out there. The brand's clothing is known for its high quality and traditional style.
L.L. Bean is a great preppy brand for those who love the outdoors. Their clothes are designed to be comfortable and functional, while still looking great.
Brooks Brothers is another preppy classic that has been around for centuries. Founded in 1818, Brooks Brothers is one of the oldest clothing brands in America. The brand is known for its classic clothing and timeless style.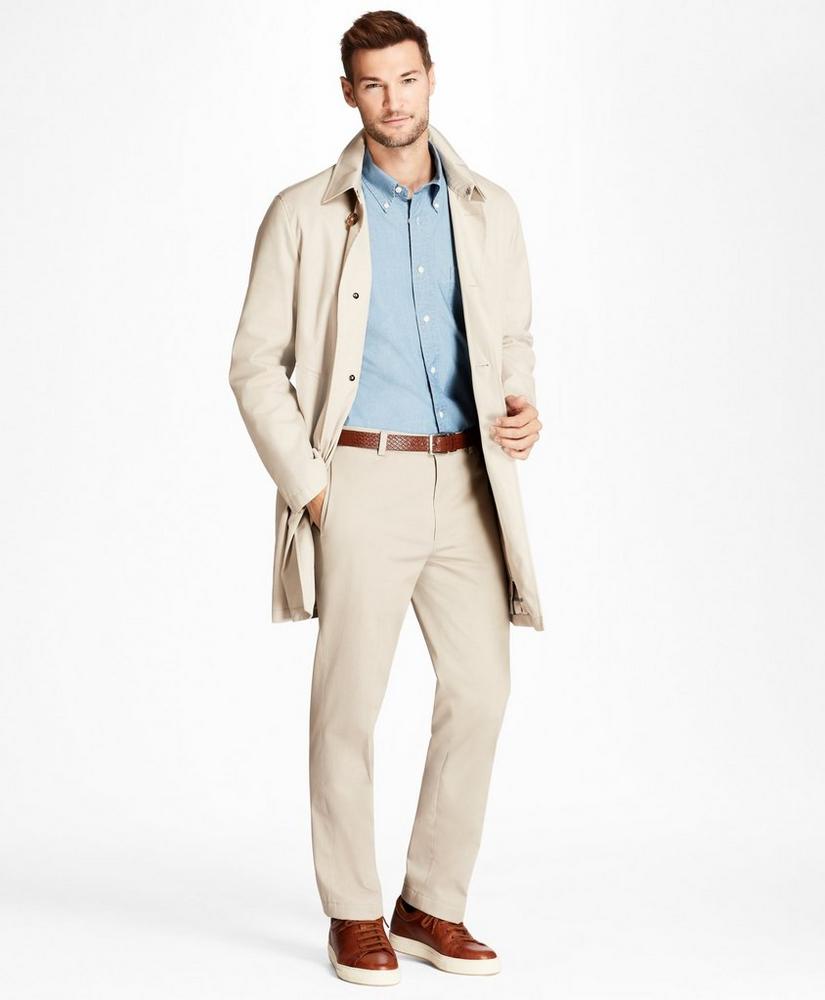 Jack Carlson takes inspiration from the owner's time on the U.S National Rowing Team. The brand offers a classic preppy style that is perfect for any occasion. From button-down shirts to polos, Jack Carlson has everything you need to look your best.
GANT is another great preppy brand that offers a wide range of clothing items. From casual wear to formal wear, they have something for every occasion. Whether you're looking for a new pair of jeans or a sharp-looking suit, GANT has you covered.
Pendleton is one of the best preppy mens brands out there. They've been around for over 150 years and their clothes are made to last. Pendleton is known for their classic styles, but they also have a modern line that's perfect for the contemporary man. Their clothes are stylish and well-made, but won't break the bank.
Todd Snyder is a brand that offers a more modern take on preppy style. If you want something a little edgier, Todd Snyder is the brand for you. From bomber jackets to slim-fit suits, Todd Snyder has everything you need to make a statement.
J. Crew is a preppy brand that is perfect for those who want a classic look. They offer a wide range of clothing, from casual to formal. From khakis to sweaters, J. Crew has everything you need to nail the preppy look. And, if you're looking for something a little more unique, J. Crew also offers a range of patterned shirts and ties.
Johnnie-O is a preppy brand with a relaxed California vibe. They offer clothes that you can wear both on and off the golf course. From polos to shorts, Johnnie-O has everything you need to look your best.
Murray's Toggery Shop in Nantucket is home to the original Nantucket Reds – pants, shirts, shorts and other clothing items in a soft, faded canvas cloth.
Ralph Lauren is a preppy brand with a modern vibe. The brand's clothing is clean and classic, but with a contemporary edge. If you're looking for a preppy look that's on-trend, Ralph Lauren is ideal.
Loro Piana clothes are the ultimate in stealth wealth – very discreet but extremely elegant and timeless. Their garments are made in Italy by skilled artisans.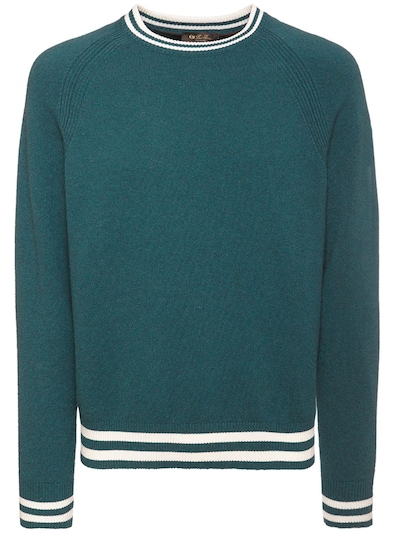 In Conclusion: Preppy Mens Style
Now that you know what preppy style is and how to achieve it, we hope you'll give it a try! Remember, the key to nailing this look is choosing classic pieces that are well-fitting and made from quality materials.
And don't forget to experiment with different brands until you find what feels best for you. With a few key preppy items in your wardrobe, you'll be looking sharp in no time. Thanks for reading!
Do you have any questions about preppy style? Let us know in the comments below. Thanks for reading! Be sure to check out our other style articles for even more tips and advice.
Read Next:
Like this guide to preppy mens style? Pin for later or share with friends.