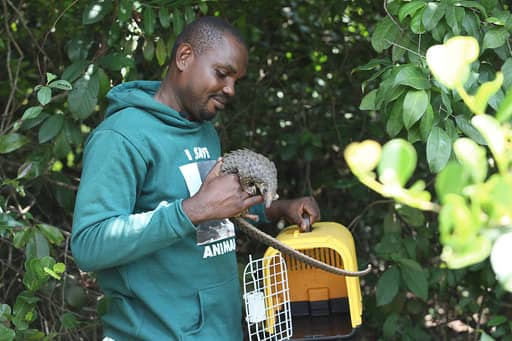 Nigerian veterinary doctor, Mark Ofua is the man who's doing quite an unusual job in Nigeria.
Ofua runs an animal shelter, located in Lagos, which houses about 30 different species of animals, ranging from snakes, birds, baboons, to pangolins.
Ofua has operated his shelter for the past five years, with volunteers providing an important part of the care needed to ensure these animals have a quality of life that they wouldn't be afforded elsewhere.
Watch his interview with Al Jazeera:
Meet the Nigerian man running a self-funded animal shelter in Lagos ??? pic.twitter.com/lhphbmkO82

— Al Jazeera English (@AJEnglish) August 21, 2019
Photo credit: @saintmarkvet