Bird-watching is a healthy, happy hobby that has more and more South Africans of all ages calling themselves 'Twitchers'.
Experienced bird-watching enthusiasts know that this pastime is something to twitter about. There is something special about spending your spare time immersed in nature while observing the myriad of feathered friends to be found in varied habitats, and enjoying their antics as they flit their way into your sightings records.
Where to go bird watching
Velddrif:
This lovely town is one of the most popular bird-watching sites in South Africa, with the tidal mudflats and salt marshes presenting more than 250 species of birds. This area encompasses a wide diversity of habitats and is famously rich in birdlife – with the highest density of waders along the eastern Atlantic seaboard.
'The estuary is the third biggest in SA and is rated as one of the most important birding areas in the world. It has also been declared an Important Bird Area (IBA) by BirdLife South Africa and BirdLife International, and declared a wetland of importance by the Ramsar Convention (referred to as a Ramsar site),' explains Nomonde Ndlangisa, CEO of Bergrivier Tourism.
'Visitors can expect to spot many resident bird species. The sight of hundreds of Greater and Lesser Flamingos in a large swathe of pink is always an incredible sight.'
Read: Getting intimate with Velddrif, the capital of the West Coast
She highly recommends visiting the iconic Bokkom Laan, a heritage site and must-visit for anyone in the area. The dirt road is lined with many fish-driving sheds that have been converted into eclectic coffee shops, restaurants, and art galleries. Park your car and stroll along to spot Greats White Pelicans, the African Marsh Harrier, Kingfishers, and Grey Herons, among others.
A wonderful way to spot birds alongside the Berg River is to book a river cruise with Cracklin' Rosie River Tours or Knot Xtreme Bergrivier Boat Cruises. Alternatively, you can rent a kayak or small boat from Canoe & Kayak World and take yourself out onto the water of the Berg River for a leisurely bird-watching paddle.
Rooibaai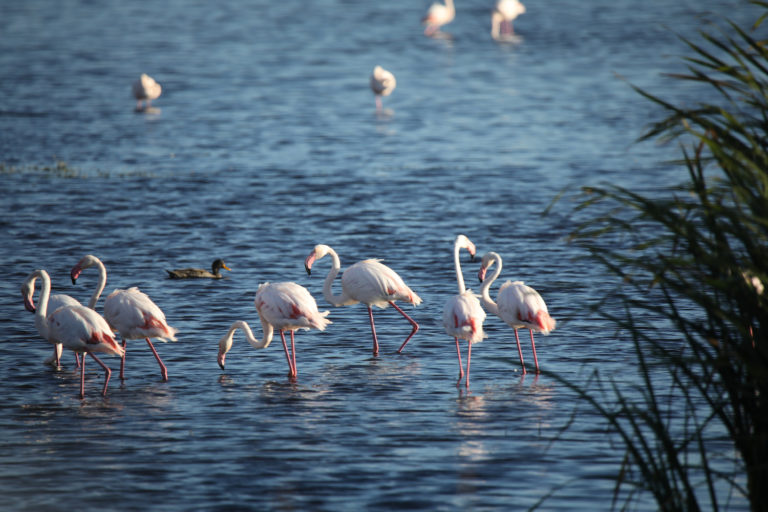 Rooibaai is just outside Velddrif, where you may catch a rare glimpse of waders at low tide. The wooden walkway takes you closer to the hundreds of flamingos, and you'll have a chance to experience the Cape Cormorants flying past before sunset. Laaiplak Harbour also offers the chance to spot Kelp, Hartlaubs, and Grey Headed Gulls.
Rocherpan Nature Reserve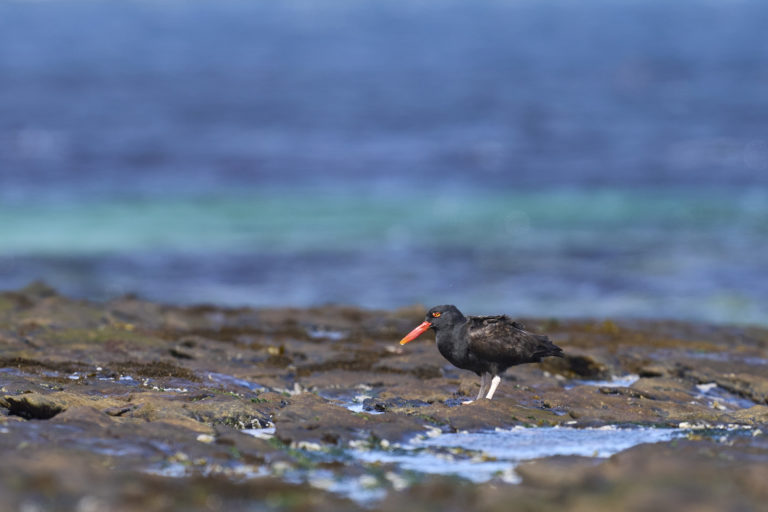 The nearby Rocherpan Nature Reserve gives you the option to drive through the reserve or hike along the footpaths. Numerous bird hides and picnic areas offer you the chance to spot birds such as the African Black Oystercatchers, African Hoopoe, and Kelp Gull – in fact over 180 different species can be spotted at the Rocherpan Nature Reserve.
Draaihoek Private Nature Reserve
Another wonderful bird-watching location is the Draaihoek Private Nature Reserve, a RAMSAR classified site south of Elands Bay. The coastal border of the Reserve stretches along an undisturbed beach, hugged by dunes and favoured by flocks of birds typical to the West Coast. The uninhabited bay area is frequented by whales, seals, and dolphins.
'Like everything else in Velddrif – there is a wealth of accommodation options available to appeal to everyone. In the town itself, visitors can choose from self-catering apartments, cottages, and holiday homes, as well as B&Bs, guesthouses, and hotels,' says Ndlangisa.
So, for those starting on their bird-watching journey – buy a bird book and a pair of binoculars for all of the birds you see when you visit Velddrif and its surroundings.
For help with where to stay and other things to see and do visit https://bergriviertourism.co.za.
Pictures: GettyImages
Follow us on social media for more travel news, inspiration, and guides. You can also tag us to be featured. 
TikTok | Instagram | Facebook | Twitter
ALSO READ: Pluck be a lady: Birding KZN with a flock of female expert guides