A Baltimore, Maryland, teenager was found guilty by a jury on Monday of the second-degree murder of a city police official's husband, according to reports.
Fox station WBFF in Baltimore reported that Sahiou Kargbo, 19, was charged in February 2022 of first- and second-degree murder for, at the time, allegedly killing James Blue III, the husband of Baltimore Police Capt. Lekeshia Blue.
Kargbo was 18 and in high school at the time of the murder and was connected to the crime through witnesses and surveillance video taken from the neighborhood, charging documents state.
FBI ARRESTS MAN, WOMAN WITH 'EXTREMIST' VIEWS IN ALLEGED POWER GRID ATTACK PLOT TARGETING 5 SUBSTATIONS
The documents also reveal that Kargbo walked up to Blue's car from the rear as he sat inside and started shooting through the passenger side of the vehicle.
Investigators said when Blue got out of the vehicle, Kargbo continued shooting him as he stood over Blue.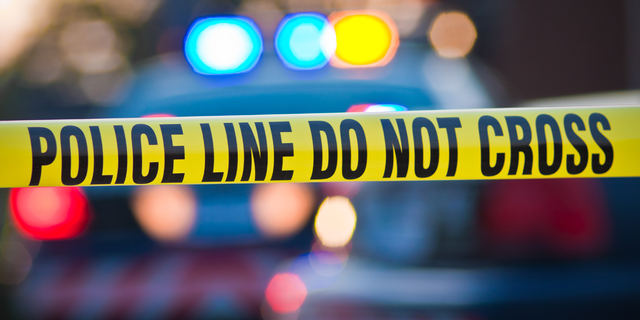 CBS station WBAL, also in Baltimore, reported on the trial and said closing arguments took place on Monday before the case was handed over to the jury.
MARYLAND MIDDLE SCHOOLER BRINGS LOADED GUN INTO CLASSROOM
During the trial, the defense made arguments that Kargbo is intellectually disabled with a fourth-grade reading level, and that the case was investigated aggressively, and he was overcharged, because the victim's wife was a high-ranking officer.
Although the defense never denied Kargbo shot and killed Blue, they claimed their client believed his life was in danger and he shot the victim in self-defense.
Kargbo also took the stand during the trial and told the jury he was scared, and he only pulled the trigger twice.
"The gun did the work by itself," the defendant reportedly said.
BALTIMORE GRANDMOTHER INDICTED AFTER 9 YEAR OLD BOY FATALLY SHOT TEEN GIRL
An assistant medical examiner who took the stand during the trial, WBAL reported, told the jury Blue likely never saw the gun or Kargbo, and was shot 10 times from behind.
Along with second-degree murder, Kargbo was found guilty of three firearms charges. He was not found guilty of first-degree murder.
CLICK HERE TO GET THE FOX NEWS APP
"While justice has prevailed with today's outcome, there is still much grief and pain as the City reflects on the tragic loss of Mr. James Blue III," Baltimore City State's Attorney Ivan Bates said in a statement after the verdict. "My continued prayers are with BPD Captain Lekeshia Blue and her family as they continue to process the death of their loved one who was renovating a home – investing in our city with his own two hands – when Mr. Kargbo senselessly took his life."