The majority of Democrats are not on board with a second term from President Biden, according to a new poll that reveals voters are not confident in his ability to lead as he weighs a re-election bid.
An Associated Press-NORC Center for Public Affairs Research poll found that only 37% of likely-Democratic voters think that Biden should run for president again in the 2024 cycle, a dramatic decline from the 52% who thought he should seek re-election just a few months ago.
The poll also found that the president's approval rating has been on a steady decline following the 2022 midterm elections. Among Democrats age 45 and over, only 49% think Biden should run for president in 2024, dropping nearly 10 percentage points from an October poll that found 58% approved of his presidency. 
As Biden remains the oldest sitting president at 80 years old, only 23% of Democrats under age 45 think he should run for re-election, dropping over 20 points since a pre-midterms poll that found 45% wanted him to seek another term.
BIDEN BATTERED BY CRISES SINCE LAST STATE OF THE UNION
According to the poll, only 42% of Americans approve of Biden's handling of the presidency two years into his term.
BIDEN'S 2024 RE-ELECTIN ANNNOUCNEMENT COULD COME AFTER HIS STATE OF THE UNON SPEECH. BUT HOW SOON?
The president's national support remains underwater, with only 22% of overall voters thinking Biden should run again. Biden has not yet announced if he will seek re-election in 2024, but has alluded to the idea for several months. 
Biden told a reporter in July, that voters "want me to run" when asked about his high disapproval rating.
In October, Biden said that it is his "intention" to run, but that he had not made a final decision.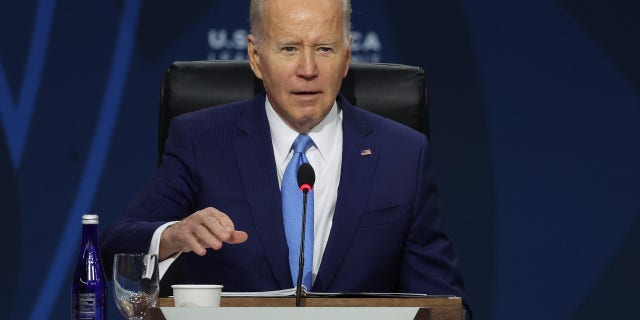 Most recently, during a speech at the Democratic National Committee's winter meeting Friday, Biden asked the crowd "are you with me," while members of the audience screamed "four more years."
The poll found that only 13% of Americans have a lot of faith in Biden's ability to achieve policy goals, as the president prepares for his State of the Union speech Tuesday.
In recent speeches, Biden has championed his massive infrastructure spending, the climate-tax package labeled the Inflation Reduction Act, and an electric vehicle tax credit, but growing concerns over the president's handling of inflation, the crisis at the southern border, and most recently not shooting down a Chinese surveillance balloon until it had already traveled almost entirely across the United States may be hampering his re-election support.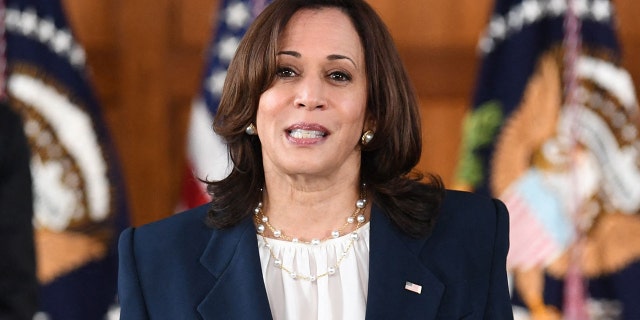 When Biden first took office, 44% of voters responded to having "a great deal" of confidence in his ability to lead the nation. The January poll found that two years in, only 23% are happy with his presidency.
CLICK HERE TO GET THE FOX NEWS APP
The AP-NORC poll was conducted from Jan. 26 to 30, with a margin of error of 4.2 percentage points.