"CNN This Morning" has been Chris Licht's first pet project since becoming the network's chief in May 2022. But three months into its launch, Licht knows the show "isn't in the right place."
"He thinks it needs work," one CNN insider told Fox News Digital. "The show needs to improve."
The CNN insider, who has deep knowledge into Licht's thinking, said on the eve of the November launch of "CNN This Morning" that Licht warned its staff that it'd "probably take a year to get it right" and that ratings could decline in the months ahead before they get better. 
That's exactly what happened so far. In November, "CNN This Morning" had a lackluster debut averaging 454,000 total viewers that month. In December, it managed only to average 389,000 viewers, dropping further to a 373,000 average viewers in January, shedding nearly 20% of its audience in the process. 
"It's not tight enough," the source said. "It needs to be produced better."
Eric Hall, who was the executive producer of "CNN This Morning" when it launched, was pulled from his role last month and reassigned to primetime. The Hollywood Reporter reported last week that Chris Russell, a current producer for NewsNation who Licht previously worked with at CBS News, would assume the role. 
A CNN spokesperson told THR no offer had been made to Russell, but the insider was confident that whoever helms "CNN This Morning" next will "definitely be someone from the outside."
There's been uncertainty in recent days whether the show's trio of Don Lemon, Kaitlan Collins and Poppy Harlow is right for the job, particularly after the on-set drama that occurred in December. 
CNN'S DON LEMON 'SNAPPED' AT CO-HOST KAITLAN COLLINS FOR 'INTERRUPTING' HIM DURING ON-SET INCIDENT
A source who witnessed the incident told Fox News Digital last week that while off-camera during the Dec. 8 broadcast, Lemon got "nasty" and "snapped" at his younger colleague Collins, accusing her of repeatedly interrupting him on air and leaving her "visibly upset." Licht urged Lemon to "take a beat," and he wasn't on the following day.
The Dec. 8 incident was apparently tensions hitting a boiling point. The CNN insider noted how in the weeks leading up to Lemon's "nasty" moment, he had repeatedly cut off his female colleagues, suggesting Collins was being "more aggressive" in response that day. 
"Don's having a hard time sharing a show," the insider said. "He's having a hard time sharing the spotlight."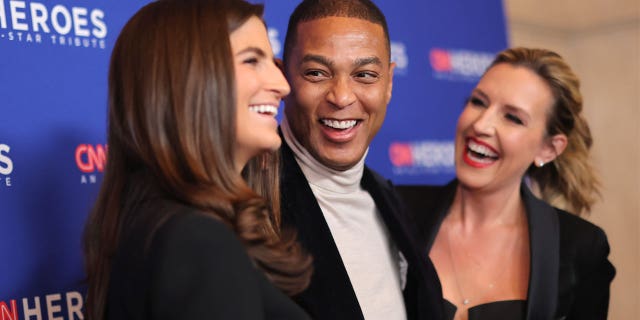 Lemon, who for years anchored CNN's 10 p.m. ET time slot, was pulled by Licht in September to appear alongside Collins and Harlow for a revamped morning show that would replace the Jeff Zucker-era program "New Day." 
At the time, Lemon repeatedly insisted he wasn't being demoted despite losing his coveted solo gig in primetime, which had been cratering in viewership for years. 
CNN'S DON LEMON OUT 'ON ASSIGNMENT' AMID LEAKS OF ON-AIR TENSIONS WITH CO-HOST KAITLAN COLLINS
Sources told Mediaite Friday that Lemon "remains a liked and professional host" within CNN while Collins "is working to adjust to her new position as a morning show host." But another CNN insider said some voices are doing "damage control for Don."
"She is a dream. She's so easy to work with," the insider said about Collins. "She's not the problem."
A separate CNN insider quipped to Fox News Digital, "Let's just say they don't have nearly the chemistry that TJ Holmes and Amy Robach have," referring to ABC News' recently ousted co-hosts of "GMA3" after their extramarital affair was revealed. 
Another insider told Fox News Digital that Lemon is "widely beloved" at the network and reports of his cantankerous attitude that day weren't consistent with their experience.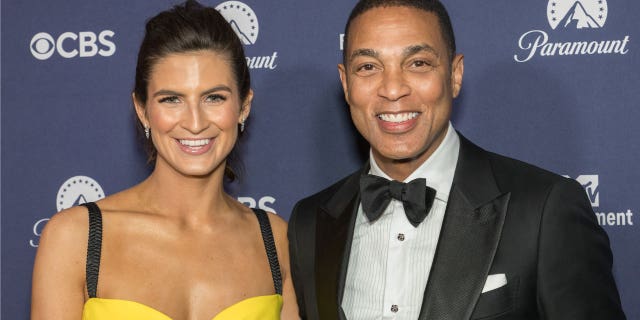 Collins is widely seen as a rising star at CNN coming off her stint as the network's White House correspondent.
Critics widely viewed Lemon's move out of primetime as a step down for the CNN host, but the insider insisted Lemon will ultimately benefit from the format change, saying how he's "less polarizing" now than he was giving his anti-GOP monologues five nights a week, so that he can instead focus more on "capital-J journalism" like his recent reporting from Memphis amid the police brutality case of Tyre Nichols. 
CNN'S DON LEMON-CENTERED MORNING SHOW SUFFERS STEADY VIEWERSHIP DECLINE THROUGH THREE MONTHS
While the hostility between Lemon and Collins came to a head in December, the CNN source stressed that it's "old news" and "there's nothing going on now." Lemon himself posted a photo on Instagram last week showing him alongside Collins, Harlow and Licht at a Knicks game, the day before the New York Post published its story about the on-set incident. 
"Don, Kaitlan and Poppy were friends before they were co-anchors, and they remain friends today," a CNN spokesperson previously told Fox News Digital.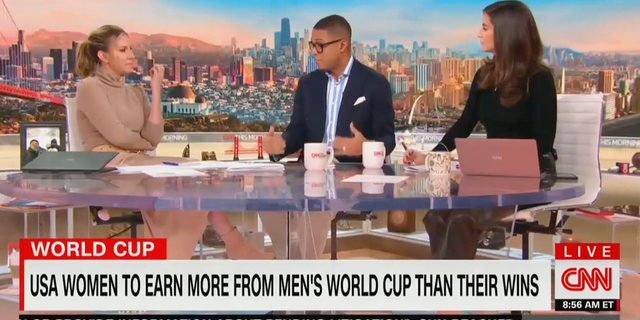 Despite the past workplace drama that erupted, Licht hasn't lost faith in his morning show trio. "The ingredients are there" the source said, highlighting how Harlow can spearhead the business coverage, Collins can handle politics and Lemon has a grasp on culture and social issues. 
Expectations are high for Licht, whose resume includes launching MSNBC's "Morning Joe" and helping revive "CBS This Morning."
CLICK HERE TO GET THE FOX NEWS APP
But insiders at CNN acknowledge his marquee morning show is still in a rough patch. 
"I am more of a news person and I prefer the news format. It seems they got away from that," one told Fox News Digital. "But I do trust Chris Licht to find the right formula. It will just take time."
CNN did not respond to Fox News' request for comment.  
Fox News' Brian Flood and David Rutz contributed to this story.