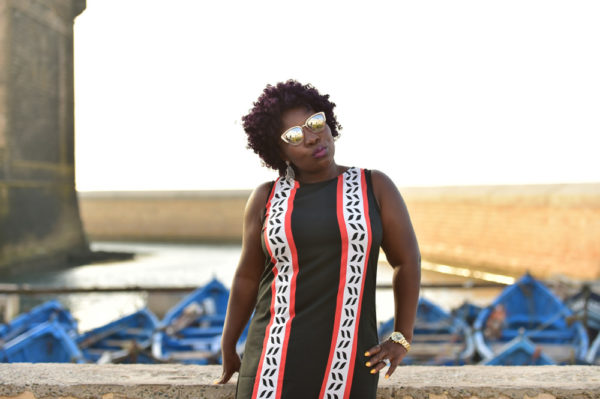 Morocco is one of the most beautiful countries in Africa. For the longest time its beauty has been underestimated, but thanks to social media, it has recently been receiving the buzz it deserves and is fast becoming a must-visit destination for Nigerians.
You probably believed Morocco was some country with deserts, the country next door to Libya, or even just a country where people going to Europe just drive through.
For those who don't know, Morocco is an Arabic country in North Africa. It is easily accessible from mainland Europe (and West Africa). However, that's not all it is. Morocco is an oasis of spectacular culture, colourful spices, fine pottery, carpets, leather and rich tile work called 'Zelijje.' Oh, let's not forget the colourful Riads and interiors.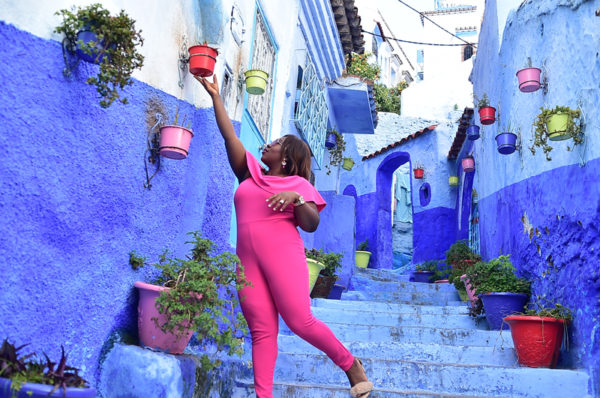 Morocco is a hybrid country (somewhere between modern and traditional), with some areas being more developed than the other, and this means your travel experience will vary from city to city. Having visited 9 cities in Morocco, 8 times, I can confidently recommend this country as a traveller's delight.
Why?
Morocco gives everyone a different vibe and experience. I visit yearly and most recently due to business interests, at least 3 times a year. To be honest, each visit has been refreshingly different over the years. I would recommend that you visit for the following reasons:
Hospitality
Morocco is the third most-welcoming country in the world, according to the World Economic Forum (2013). The report relied mainly on the nations' disposition towards tourists and I can categorically say, Yasss, to their findings. Visiting a new country poses challenging situations for many: language, getting lost, the list is endless. But isn't all that a part of escaping your comfort zone and going on an adventure? You'll also agree with me that these incidents make for great stories in hindsight.
Although Moroccans speak mainly Arabic and French, you are still likely to receive cheerful eyes and welcoming hearts all around. They'll try to understand you, or at least, speak watered down French with lots of gesticulations.
They'll express their hospitality by inviting you to eat with them and drink their heritage tea (you'll find this even in shops as it's a famous way to win visitors over). This hospitality makes Morocco home and gives me a constant itch to return.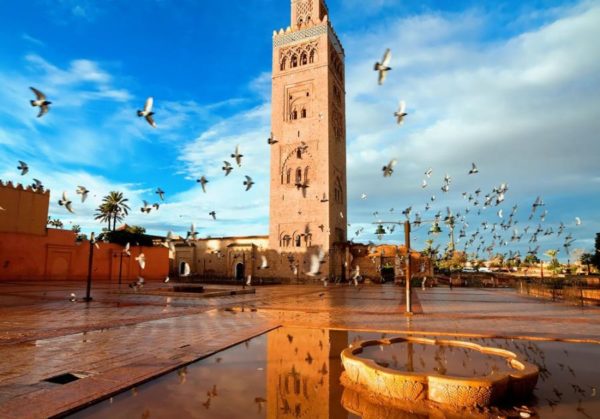 Affordability
This is probably the most important part for us all. It's hard enough hustling for a visa and paying so much for flights, but I can guarantee you those are the only hardships you'll face as Morocco is a very affordable country in all ramifications: accommodation, food, transport – it's all cheap! However, the money spent daily would vary from city to city as some parts are more expensive than the others (Agadir in the South, a famous beach location is more expensive than Marrakesh, 3 hours away from it). Generally, though, the cost of living is decent.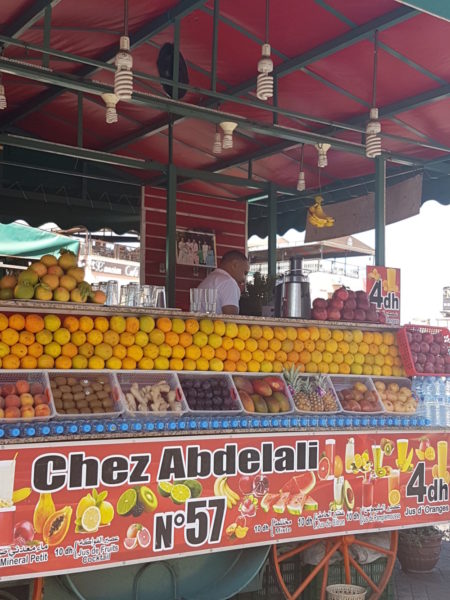 The activities you get up to in Morocco will also determine how much money you'll need. If you're planning on staying in one city and living a frugal life, you could pay as little as ($50 a day for nice accommodation and all your meals for the day). 4MAD = 150naira for freshly squeezed juice
Great Cuisine
Food lovers and enthusiasts would agree that traditional Moroccan food is delicious. Start your day with some msemen or beghiri (Moroccan pancake) with honey, some harira soup (lentils and chickpea) with aghroum bread for lunch, and feast like a king on your choice of tagine (lamb, chicken, goat meat) with potatoes or rice.
The Sahara Desert
Really, this should have come first on the list. It's what most people look forward to when visiting Morocco. You'll have a plethora of places to choose where to see the dunes from; it all depends on how much effort you're willing to put into it. The smallest of the dunes is in the Zagora desert, about 7 hours from Marrakesh (this can be done in 2 days and 1 night) but it requires an early departure.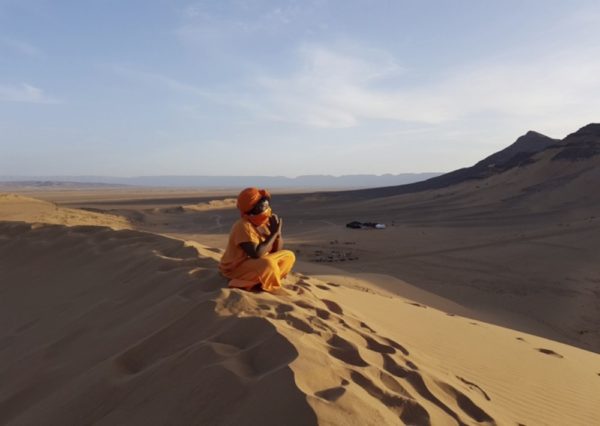 The most rewarding is Erg Chebbi in Merzouga, and Erg Chegaga (you would need at least 3 days 2 nights minimum for either journey). I must warn you, the journey isn't for kids. It requires 1 hour 30 minutes of camel ride ('camel-ousine', as some of us jokingly call it) at some point, which is a dreadful experience (you can, however, swap this for a 20-minute 4-by-4 jeep ride at an extra charge).
To be completely honest, climbing the dunes is not as easy as Instagram presents it to be, so get ready to work it. Smaller deserts (mainly because of the size of its dry land, not the dunes' heights) are Palmerie, right in Marrakesh, and Agafay desert (one hour from Marrakesh) are suitable for those with limited time in Morocco. Sunset or sunrise are the highlights of the Sahara Desert.
Zagora Desert
Explore nature's landmarks, amazing places such as the Atlas Tiz n Tichka, Todra Gorge, Gorge of Dades, (sites you'll come across on your way to the Merzouga desert) the Atlas Mountain, the constant clear skies.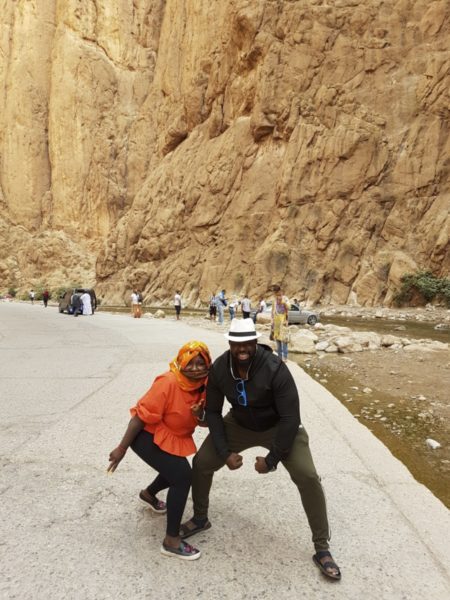 Morocco gives you a little more with its various cities and their distinct features. Be it a whitewashed city like Agadir, a blue washed city like Chefchaouen, or the red city itself Marrakesh – there is always something different waiting for you in whatever city you decide to visit.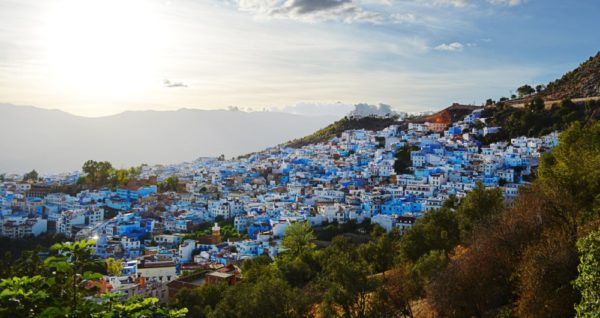 Amazing waterfalls
Morocco is home to phenomenal waterfalls and seeing one in Morocco is a must. Not only are they a beauty to behold but the hiking experience and the actual spring water itself is deeply refreshing. Ourika Waterfall is the closest to Marrakesh. Just 1 hour. (It requires climbing up the Atlas Mountain). The pool from the waterfall is accessible as it isn't deep.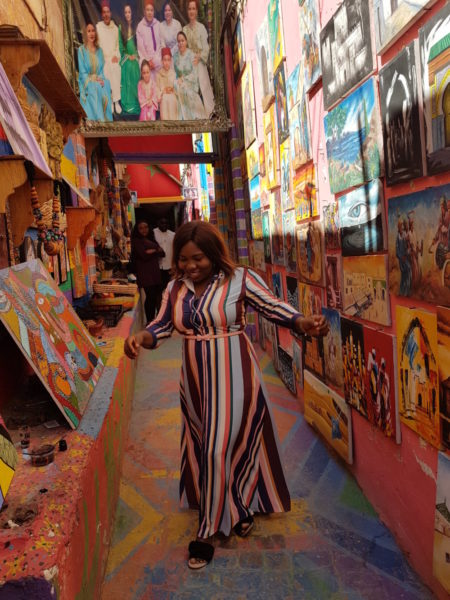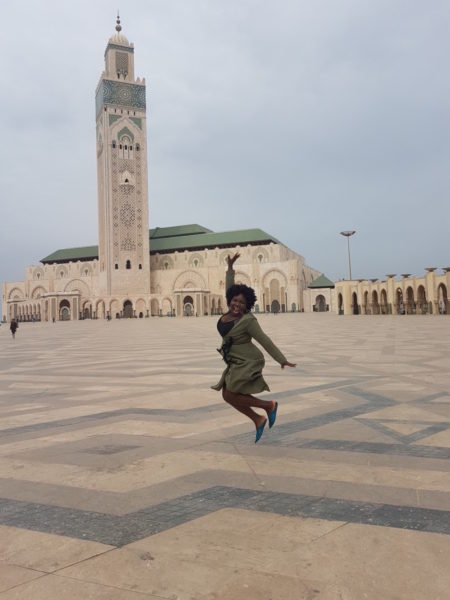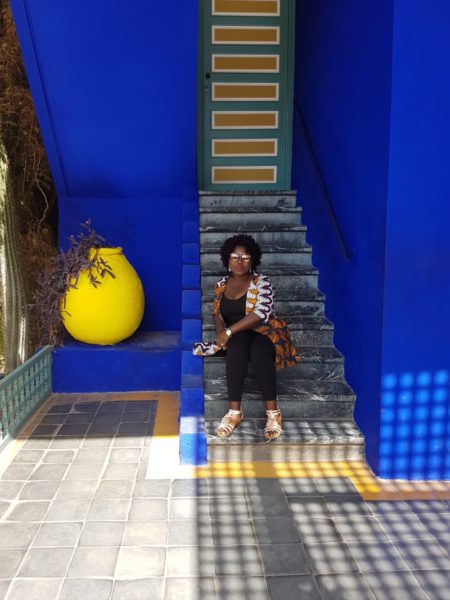 Ouzoud Waterfall is the biggest in Morocco, 2 hours 30 minutes from Marrakesh. It requires climbing down the hills but there are stairs available when alighting). The water here is so deep you'll need a boat to get close to the waterfall (this is a must).
The other waterfalls around are Paradise Valley in Agadir and Akchour next to Chefchaouen (both blue water pools should be visited if you're visiting its home cities).
Hammam
The highlight of my visits every time is the deep body scrubs with black soap that I receive from the hammam women. I am convinced you probably lose 1kg of dead weight after the scrub lol. Afterwards, the body scrub is topped with their signature Argan oil for a deep tissue massage which is very likely to send you to bed ASAP.
Souvenir and shopping
Morocco is famous for its various traditional souks, as such, you get various souvenir options; Handcrafted products from basket bags, fabrics, leather products and some Argan oil (only found in Morocco). They don't come cheap, I must warn.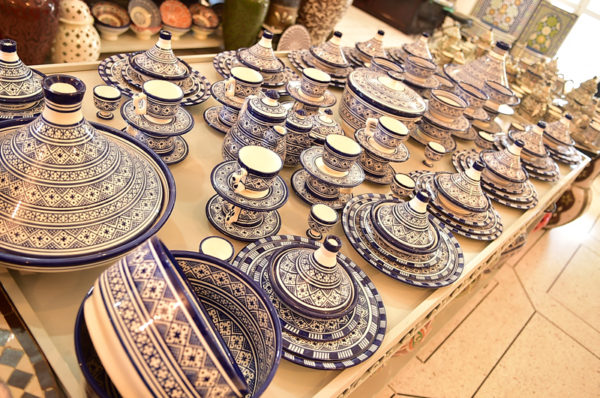 Short Flight
Morocco is between 3 to 4 hours from major cities in Europe and Lagos, Nigeria. For this reason, it can serve as a quick weekend getaway option during the public holidays for those with limited annual leave. It's also perfect for those who hate long flights.
Getting There
Visa
Morocco is visa-free to major passport holders (Europe/U.S.A, etc). For Nigerians living abroad, the visa process is stressless and affordable.
For Nigerians in Nigeria, the visa process is now easier than it was months ago: you'll need to meet the visa requirements and visit the embassy in Abuja to submit the documents (it usually takes 3 weeks for return). If you don't have the luxury of time to visit Abuja, you can purchase a non-appearance visa from your travel agent. Prices vary as agents charge differently so it's important to find the best bargain.
Flights
The local flyer to Morocco from Nigeria is Royal Air Maroc, and it would get you to Casablanca, Morocco. Prices vary from season to season, but it usually ranges from ₦280,000 – ₦350,000. A cheaper alternative is Egypt Air, which would require a stopover in Cairo and a total journey time of around 10 hours as supposed to 4hours.
The flight prices in other parts of the world are determined by distance, season and airport choice in Morocco. Europe enjoys more flights connection than any other part of the world. Flights could be as cheap as £20 one way from London (on budget air), so the key is to use price comparison sites for all the twenty-something airports in Morocco.
Riads
Riads are traditional guest houses in the heart of the medina (it's like a guest house situated at the centre of Balogun Market). You might see some just on the outskirts of the medina. They however come with great internal features, rich colours, indoor pools and impressive hospitality. They are also reasonably priced except the 'InstaFamous' ones and their strategic locations allows you to access the souks easily.
Hotels
This is largely based on your budget and I'll advice that you rely on reviews than a star rating system. Star ratings are not global but instead, peculiar to each country.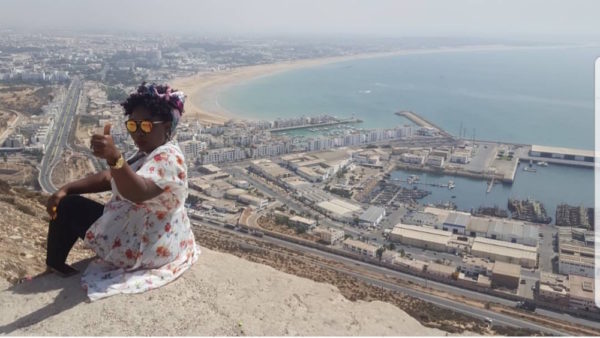 Getting Around
Car Hire
Roads in major cities are labeled in English/French/Arabic, so if necessary, please hire a car (this might be your cheapest means if you're visiting several cities).
Trains: Major cities are connected by trains (ONCF Train) from North to West. You would however need to connect West to South by bus (Supratours). The train company ONCF operates one of the best train networks in Africa, making it the easiest way to travel between cities.
If you however get agitated easily, language barriers might frustrate you, so your best options (though more expensive) would be connecting cities by flights. Morocco has 20 airports situated in the cities like Tangier, Fez, Casablanca, Marrakesh, Essaouira, and Agadir. Ouarzarzate and Erachidda for the Sahara (Royal Air Maroc). However, the flight times aren't exactly the most convenient.
Hire a Driver: This option is killing two birds with a stone: a guide and a driver in one to help you? What a stress-free journey. Transportation is one of the major sources of jobs in Morocco and so you can't get a shortage of drivers. Just search online, strike a conversation and book one. If you are worried about safety, then I'll recommend you search through Morocco's official tourism board.
Must-see Cities in Morocco
North
Tangier – the closest city to Europe (Gibraltar, Spain and Portugal); a whitewashed city famous for its tranquil beaches with sources from either the Atlantic or Mediterranean.
Cap Spartel – Where the Atlantic Ocean meets the Mediteranean Sea.
Chefchaouen – Experience the magic of the blue city.
Fez – the city with the maze medina (a UNESCO site) is breath-taking and it is also the closest city to the Merzouga Dunes. There's also the Rainbow Street Fez
WEST
Casablanca
Tour the largest mosque in Africa, Hassan II Mosque, which is built over the water. Visit the second largest mall in Africa, Morocco Mall.
Marrakesh
The tourist heart for all, home to the famous YSL Jardin Majorelle garden, Palace Bahia, The Koutoubia mosque, the traditional life in Djema el fna and the modern life in Guliez. Jardin Majorelle
SOUTH
Agadir – Coastal city with tranquil Atlantic Ocean, known for its water sports and Tagazhout, its neighbouring town is a famous surfers' haven.
Essaouira – Windy city of Africa. Discover the fishing port and pose with the blue boats. (I won't be recommending getting into them because they smell of fish). It's a must-see for Game of thrones lovers as Astapor was created in this city.
What are you waiting for? Stop dreaming about a trip to Morocco and start planning today.