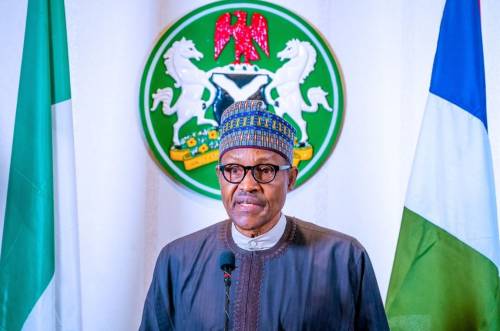 President Muhammadu Buhari has finally reacted to the rape and murder of Vera Uwaila Omozuwa, a 100-level Microbiology student at the University of Benin, UNIBEN.
Recall that Omozuwa was raped and murdered by hoodlums inside the auditorium of RCCG, Miracle Sanctuary Mega Parish, Edo Province 10, in Benin City on May 27.
It was learned the men made their way into the church and struck her in the head with a fire extinguisher, raped her, and left her dead. This has however caused a stir on social media as many Nigerians demand justice for the deceased using the hashtag #JusticeforUwa on Sunday.
But in a tweet via his Twitter handle on Tuesday evening, President Buhari offered his deepest condolences to the family and friends of Omozuwa.
The Nigerian leader also urged the Nigeria Police Force to speedily and diligently investigate the case and ensure that all the culprits responsible for this barbaric act are brought to justice.
He tweeted: "I would like to offer my deepest condolences to the family and friends of Uwaila Omozuwa.
"I expect the Nigeria Police Force to speedily and diligently investigate this case and ensure that all the culprits responsible for this barbaric act are brought to justice."
I would like to offer my deepest condolences to the family and friends of Uwaila Omozuwa. I expect the Nigeria Police Force to speedily and diligently investigate this case and ensure that all the culprits responsible for this barbaric act are brought to justice.

— Muhammadu Buhari (@MBuhari) June 2, 2020