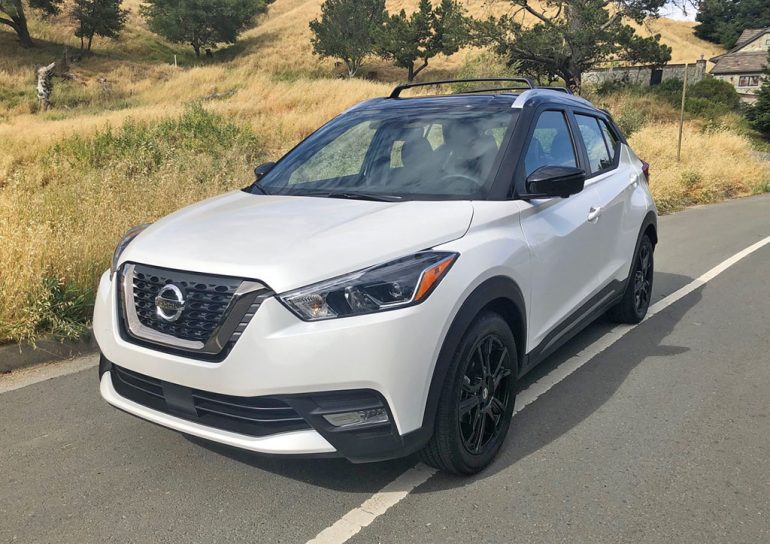 If you're in the market for a new crossover under $20,000 (or any new vehicle, for that matter), your choices are pretty darn limited. That's not to say there aren't a few compelling options in that price range, and the Nissan Kicks might just fit that budget for the bucks. The base Kicks 'S' with an MSRP of $18,870 comes standard with Cruise Control, Automatic Emergency Braking, and a host of other safety features that helped this model garner a coveted 'Top Safety Pick' award from the IIHS. However, if you're willing to step up to the mid-level trim Kick SV that just crests twenty grand, you also get larger 17" alloy wheels, Apple CarPlay, and a few extra safety bells and whistles like blind-spot monitoring and rear cross-traffic alert.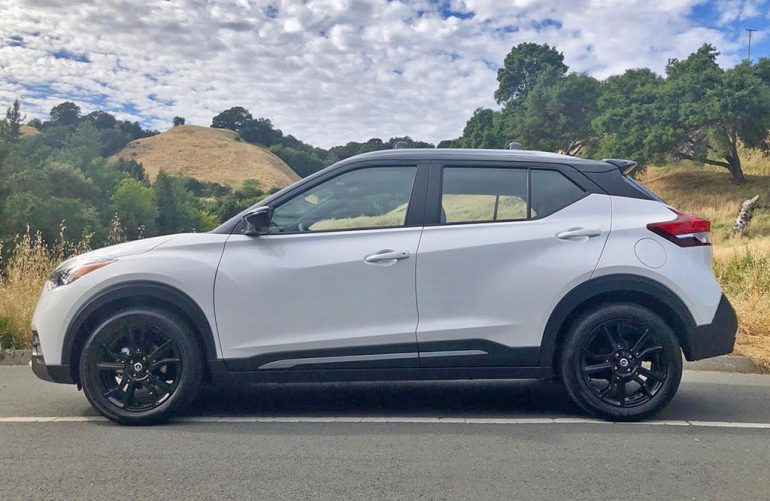 Our test car was the top-of-the-line SR model that came equipped standard with even more safety features, sportier seats, and a leather-wrapped steering wheel. Interestingly, you cannot get a sunroof on the Kicks, but ours was heavily-optioned with an Exterior Package, snazzy 2-tone black and white paint, black wheels, extra lightning features, rear roof spoiler, an Interior Electronics Package and the Premium Package, which heats the seats and upgrades the stereo. Of these added features, I'd say the one most noteworthy is the Bose Personal Plus Audio system, which includes a headrest speaker, and honestly, the sound rivals much more expensive OEM offerings. If you're an audiophile, this is a must-tick box included in the Premium Package.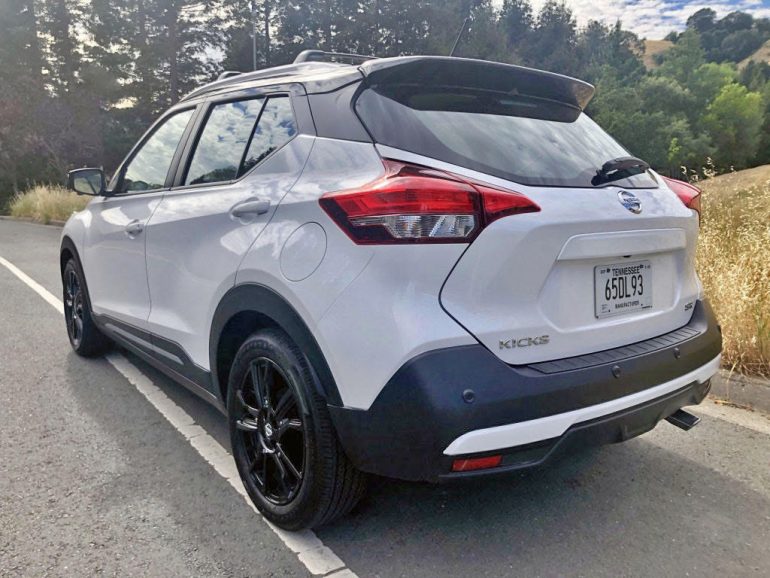 So how does it drive? The 1.6 liter DOHC engine has enough pep to keep up with traffic just fine, but with a mere 125 horsepower, you won't be winning any drag races. The good news is that the cabin is far quieter than you'd expect from a vehicle at this price point, unless you do choose to burry that throttle pedal. I'm not a huge fan of CVT transmissions, but the Kicks does a good job of smoothly moving you from point A to point B, and helps the Kicks achieve it's stellar fuel economy. We averaged 33 – 35 mpg, and if it wasn't for the smallish 11-gallon tank, you could seemingly drive all month on a single fill up. The suspension was compliant and tuned for comfort over sportiness, but the Kicks chassis seems to work in harmony overall. It's mission is to get you there smoothly and efficiently, and it does that well.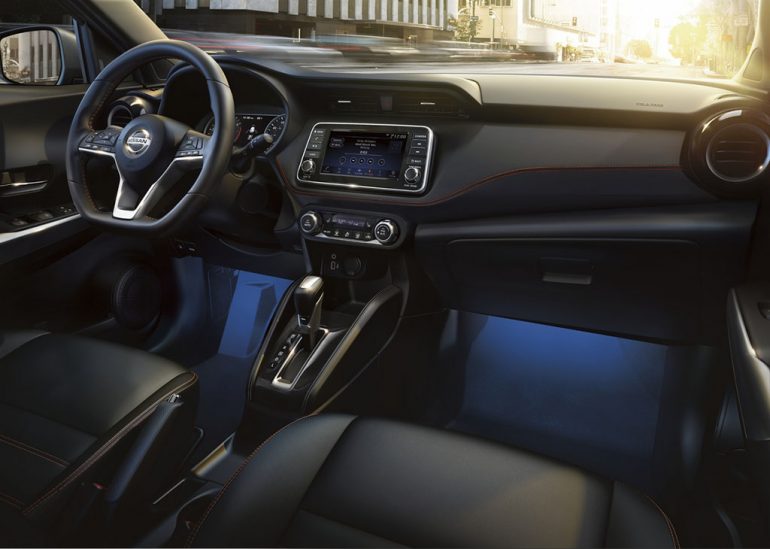 And once we get in the car? The interior is a mix of hard plastic and cloth surfaces, but with our leather-wrapped steering wheel, shift knob, and optional center armrest, all the touchpoints feel right when you're behind the wheel. The charcoal-colored 'sport' seats are comfortable and supportive, and despite the subcompact class designation, there is plenty of room for 4 adults to kick out their feet in the Kicks. Yes, this is a very roomy little vehicle inside, and even boasts over 25 feet of cargo space in the back. The S, SV, and SR all feature a 7" touchscreen, and though the infotainment system may not be the most intuitive out there, the Bluetooth connection and phone pairing were very straightforward.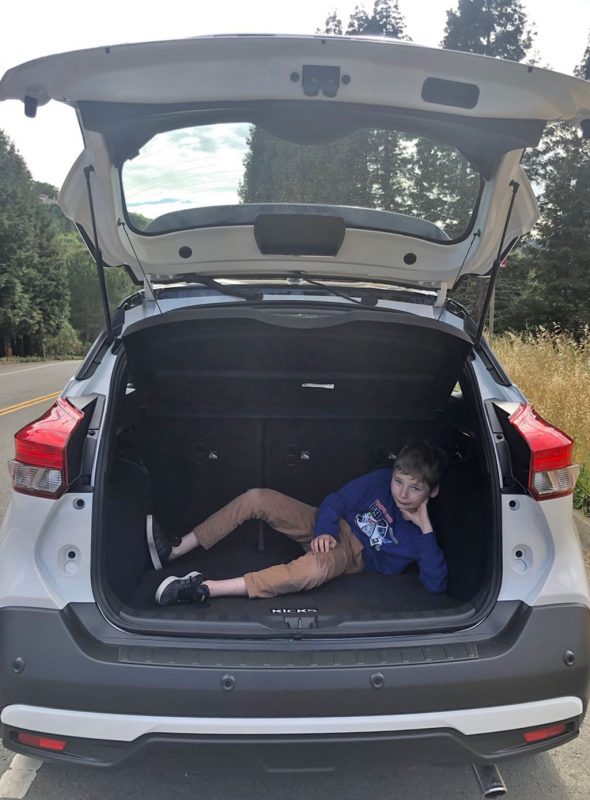 How to sum up the Nissan Kicks? Well, it's loaded with safety features, gets great fuel mileage, and has a ton of room for you and your stuff. All of this at a starting price of well under $20,000 makes for a pretty compelling crossover.